BUTCHER'S BRAND PROMISES AND NATURAL INGREDIENTS Q&A WITH NUTRITIONIST, SARA
At Butcher's we believe that every dog deserves naturally nourishing food every day and we make a promise to provide a wholesome, British-made bowlful in every Butcher's product. We asked our in-house nutritionist, Sara, what are the key principles behind our recipes, what are our natural ingredients and what that means for your dog.
Always Natural Ingredients
What is a natural ingredient in dog food?
The term natural has a specific definition in pet food defined as: "…substances in pet food (derived from plant, animal, microorganism or minerals) to which nothing has been added and which have been subjected only to such physical processing as to make them suitable for pet food production and maintaining the natural composition." [1]
What is the benefit of feeding natural ingredients?
At Butcher's we strongly believe in providing naturally nourishing food for our dogs, packed full of natural goodness, and excluding any artificial antioxidants, colours and preservatives. Providing a 100% complete and balanced naturally nourishing food ensures that your four legged-friend receives all the essential nutrients they need daily to help maintain health and vitality. Whilst also helping to support a healthy skin and coat and immune function and maintain digestive health and energy levels.
"Fuelling Gus with Butcher's Dog Food's natural ingredients keeps him energised for exploring new places and I love seeing him in his element!"
Jade, owner of Gus from @thebeanandthebear_
What Natural Ingredients can be found in Butcher's Food for Dogs?
Here are two natural examples:
1: Natural animal protein sources – providing high quality and highly digestible protein, packed full of essential nutrients such as amino acids, vitamins and minerals. Found in all of our recipes!
2: Salmon oil – a source of the omega 3 essential fatty acid DHA to help support joint health and a healthy skin and coat. Found in our Joints & Coat recipes.
Always British & Irish Farmed
Why is meat so important to the health of my dog?
High quality, highly digestible animal protein is a great source of essential nutrients such as amino acids (the building blocks of proteins), vitamins and minerals. Protein from quality sources helps to build or maintain lean muscle and is an important component of hair and skin. Protein can be used as an energy source and plays a functional role in the regulation of metabolism.
Is there a benefit to feeding dogs meat that has been locally sourced?
At Butcher's we pride ourselves on producing naturally nourishing food for dogs in a sustainable way. By using British and Irish sourced ingredients we help to reduce our environmental footprint and ensure that the produce we use is produced to higher welfare standards and in a sustainable and responsible way.
Many of our suppliers are family-run businesses who we've worked with for in some cases over 20 years and we keep a close eye on what goes into our recipes. We use fresh ingredients as much as possible and carefully control what goes into our food. If the ingredients do not meet our high standards, we do not use them.
"Butcher's Dog Food comes from only British and Irish farmers, which means that the meat that I eat is fresh, has a lower carbon footprint and I'm also doing my bit to help the economy 👌😎"
Winnie the Pug from @lifeofwinniethepug
Always Complete & Balanced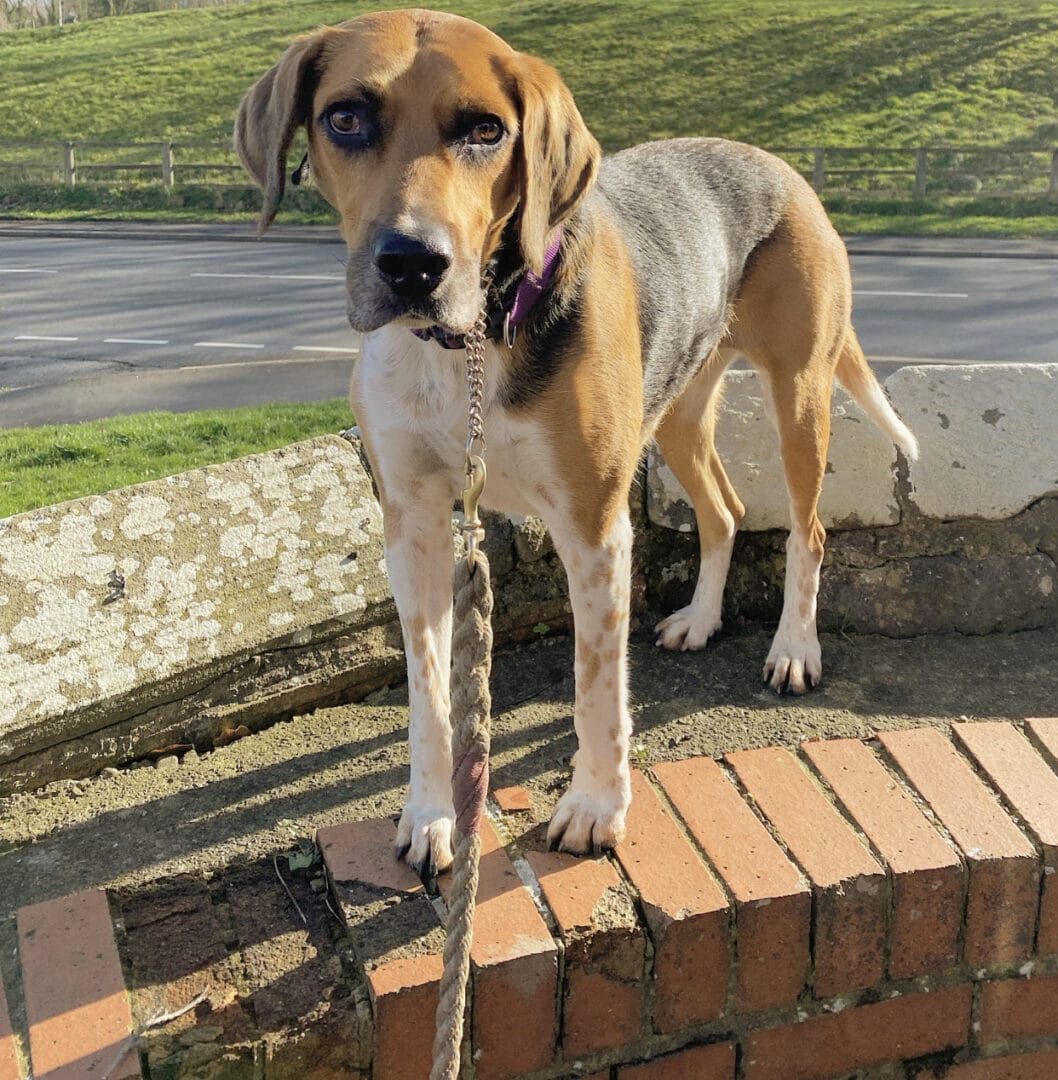 What is complete and balanced dog food?
Your dog's food should be 100% complete and balanced, meaning it contains all the essential nutrients needed for your dog to live a healthy and happy life. It must also meet the energy requirements of your furry friend, dependent on their age or activity levels.
Our Natural Health Solution recipes' ingredients have been carefully formulated by Sara to offer complete dog food nutrition for a range of health benefits. So you only need to feed your dog one product everyday and you can rest assured knowing your dog is getting all the nutritional benefits it needs to thrive.
"For us, feeding Rosie a complete and balanced diet is key to keeping her healthy and happy 🐶. One of Butcher's Dog Food 's brand promises is providing 100% complete and balanced meals, something which is of great benefit to Rosie's overall well-being, making sure she is always ready for any adventure!"
Charlotte, owner of Rosie the Foxhound of @afoxhoundcalledrosie
Contains no nasties
What are 'nasties'?
The term "nasties" relates to ingredients within foods which are believed to have negative effects on the health of our four-legged friends. These are often ingredients which also have negative health implications in humans. They can include ingredients such as salt, artificial antioxidants, colours and preservatives and lower quality protein sources.
Why are they bad for my dog?
Excessive consumption of common "nasties" has been documented to be a cause of some adverse effects such as allergies, tooth decay and digestive issues. By using natural ingredients with added essential vitamins and minerals, it ensures that your little one receives not just adequate, but optimal nutrition, giving them exactly what they need.
Palm oil free
Is palm oil bad for my dog?
When consumed in moderation and in the correct quantities, palm oil does not cause issues for dogs and can have some nutritional benefits. However, if dogs consume too much, it is reported to have a laxative effect. It does, however, have a reputation for its significantly negative environmental impacts.
How do I know if palm oil is in the ingredients?
There is no way of knowing for sure by reading a label whether palm oil is within the ingredients. Palm oil can potentially be used in the manufacture of lots of ingredients and in this case can be "hidden", although there is now a widespread movement away from palm oil towards the use of alternatives. For certainty, it is always best to contact the pet food manufacturer for clarification on whether their ingredients and products are palm oil free or whether products are sustainably sourced.
What are palm oil alternatives?
Nutritionally, there are many commonly used alternatives to palm oil. Oils and fats such as animal fats as an alternative source of omega 6 essential fatty acids. Fish oil and dried algae oil as alternative sources of omega 3 essential fatty acids. Alternative vegetable oils such as coconut oil, rapeseed oil, linseed oil and sunflower oil as omega 3 and 6 sources are all commonly used.
Gluten free
Are dogs gluten intolerant?
Dogs can experience food intolerances, including gluten intolerance, although they are generally considered rare and depends on the individual dog [2]. A common sign of intolerance is red, itchy skin, but can also include digestive upset (vomiting and / or diarrhoea). One or both may be present. It is important to distinguish between any type of true food allergy and food intolerance which can be difficult as symptoms can be the same. It is equally important to rule out any other more common causes of allergy or intolerance such as flea (or other insect) bite hypersensitivities and environmental triggers such as pollen, seasonality or household cleaning products.
What dog food ingredients contain gluten?
Common gluten-containing ingredients used in pet foods include cereals such as wheat, barley and oats.
Why is Butcher's Food for Dogs gently steam cooked?
By gently steam cooking our foods, we help retain the natural goodness and nutrition of our products.
Always Recyclable Packaging
As part of our commitment to keeping dogs as happy and healthy as possible, we also take responsibility for the impact our packaging and manufacturing processes can have on the environment. We have removed the plastic shrink-wrap packaging from our tin multi-packs and replaced it with recyclable cardboard. Our boxes have saved over 564 tonnes of plastic over the last 4 years (2018-2022)[2], which is equivalent to 25.6 million plastic bottles![3] Find out more about our Planet Friendly Packaging here.
"One of our favourite things about Butcher's Dog Food is their commitment to be a responsible planet friendly brand. Over the past few years they've taken crucial steps towards reducing their carbon pawprint, from energy efficiency in their offices and factories, to making it easier for us pet-parents to recycle. The tins, foil trays and their cardboard packaging are all recyclable at curbside, and the films of their treats packs are recyclable through the carrier bag return schemes at local supermarkets.
The added bonus that the girls absolutely love it is what makes Butcher's the perfect choice as responsible dog pawrents!"
Jordan, owner of Frankie and Dottie the Dachshunds, of @Frankie_dottie_dachshund
References
[1] All About Dog Food Glossary – Natural
[2] UK Pet Food.org
[3] Based on sales of 6,12,18 & 24pks in last 4 years (Nov 2018-2022) multiplied by the weight of plastic shrink that would have been used per product
[4] Based on the weight of a 22g plastic bottle
   Meet Sara Our Nutritionist
Sara is a proud pet parent to Mae the Cocker Spaniel, 2 cats and a growing flock of hens, and she knows that nutrition is key to their happy and healthy lives. With a degree in Animal Science and over 12 years' experience as a Pet Nutritionist, Sara shares useful information and resources on dog nutrition with pet parents like you.